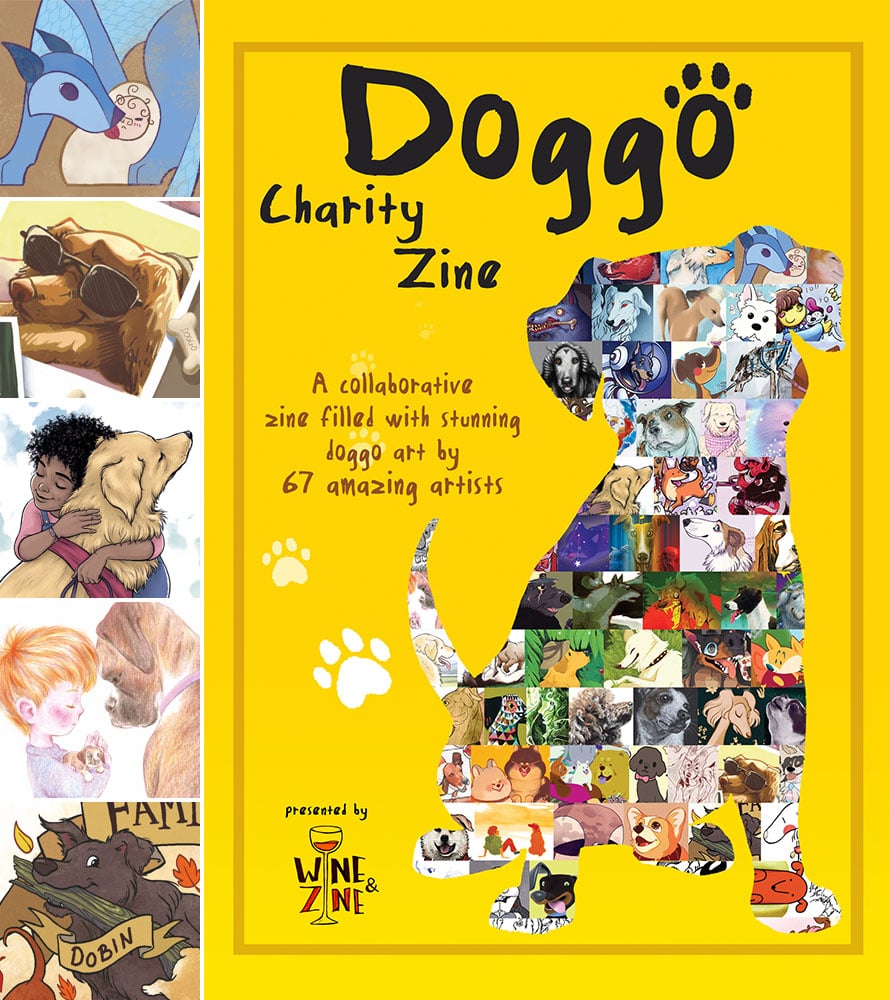 Wine and Zine are launching a new zine project, the Doggo Charity Zine! A collaboration of 67 talented artists, animators and dog lovers worldwide to create a vast variety of beautiful doggo art for charity! All proceeds from the zines will be going to www.dogstrust.org.uk (we are not affiliated or representatives of this charity) who specialise in the well-being, re-homing and rescue of dogs in the UK.
This is a pre-order for our initial print run of 200 copies, after that we may print further editions subject to demand, so first come first served! The zine is not-for-profit and all artists have generously donated their time and efforts for free so please take the time to visit their websites and share their work! They are a wonderfully talented bunch and we can't thank them enough!
The zine is a 76 page full-colour book featuring 67 doggo illustrations in a number of styles and mediums on high-quality paper and perfect bound for a beautiful finish that you can enjoy for many years to come.
All copyright © materials belong to their respective owners, no copyright infringement intended.
Bork bork! (Thank you!)